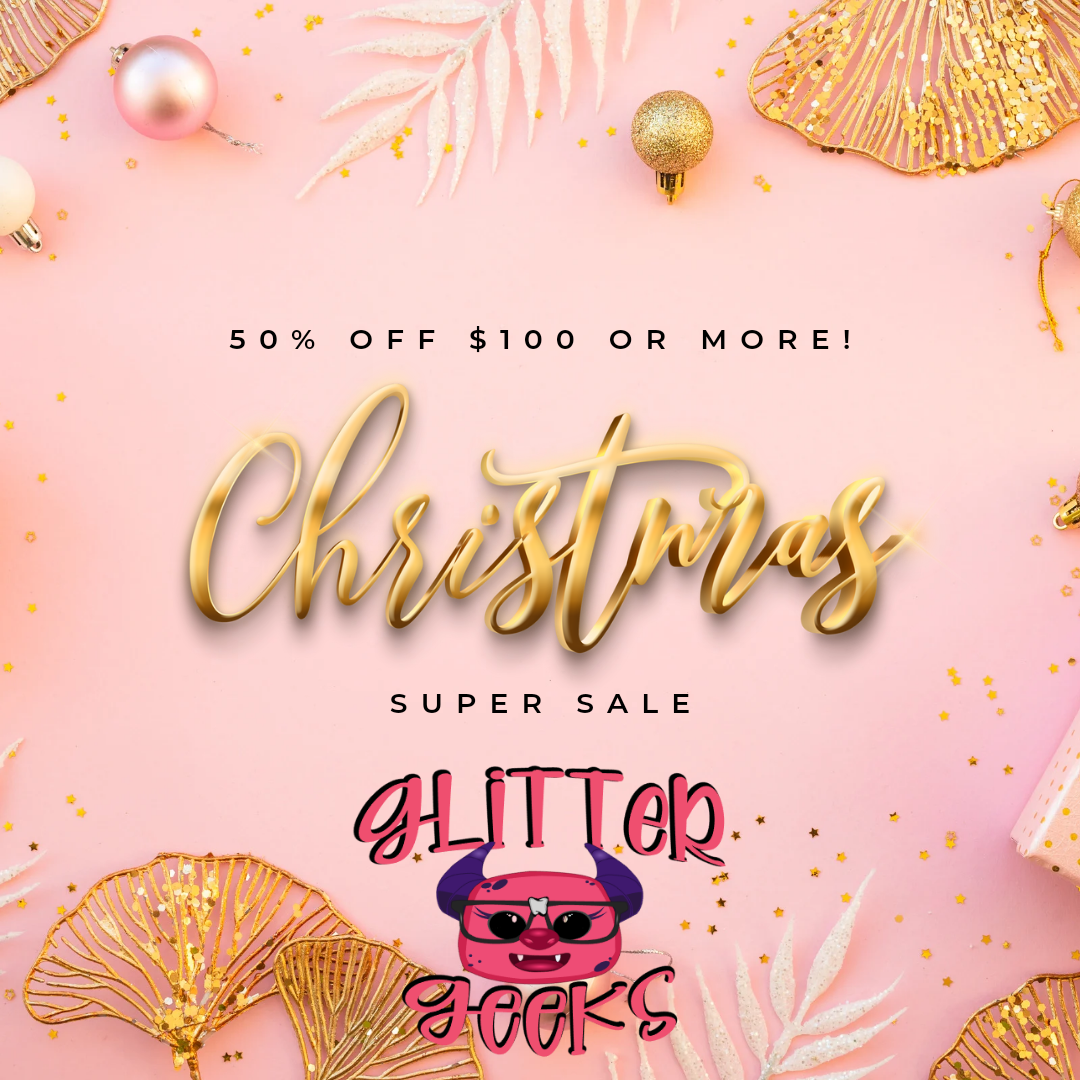 Welcome Glitter Geeks!
CHRISTMAS SALE IS LIVE!
50% OFF $100 OR MORE!
-NO CODE NEEDED-
*SALE ENDS DECEMBER 31ST*
Don't forget! FREE US SHIPPING on orders of $70+
Hey Glitter Geeks!
Make sure to sign up for our Glitter
Rewards Program! You will earn 1 point for every $1 you spend! The more points
you collect the more discounts you unlock!
-Shipping Rate Update-
*Signature Requirement will now be required on any orders are over $100**
We offer FREE US Shipping on all orders over $70.
Rates have recently been changed due to the increase by the USPS.
Also, INTERNATIONAL SHIPPING is now available. Rates will
be provided at checkout.
Afterpay, & Shop Pay are accepted!